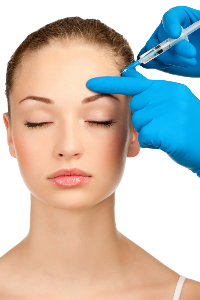 What are anti-wrinkle injections?
Anti-wrinkle injections use Botulinum Toxin, which is is a naturally occurring substance, to relax the muscles of the face and hence smooth out wrinkles.
Commonly it is used to reduce wrinkles around the eyes, frown lines and lines on the forehead.
The treatment involves injecting tiny amounts of Azzalure into the muscles around the treatment area.
You will notice an improvement in the wrinkles over the next 7-10 days, and the treatment lasts approximately 3-4 months.
Dr.Slater is a firm believer in using careful minimal treatments to create a natural look.